Which Video Conferencing App is Right For You?
As Americans move indoors in an effort to comply with mandates for social distancing, lots of our everyday interactions have moved online, or more accurately, onto video conferencing. These apps have been around for a while, but now they've become an integral part of everyday life and a medium for sharing good times with friends — without the germs. Let's take a look at three of the most popular video conferencing apps on the market.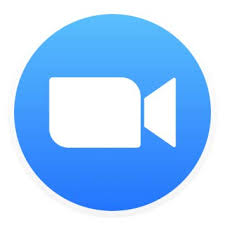 Zoom
While businesses across the country are bleeding money and struggling to make payroll since the coronavirus pandemic hit, the cloud-based video conferencing platform has been enjoying an unparalleled explosion in downloads. In the third week of March, 2020, communication apps took the first spot as the most downloaded apps. Zoom was No. 1, with close to 20 million downloads in just one week according to data provided by analytics firm Sensor Tower. The app was installed about 3.7 times more than Skype and 8.6 times more than Google Hangouts since the pandemic hit.
The app is free for one-on-one users and pricing generally starts at $14.99 a month. With the pandemic forcing millions of people to work or learn from home, Zoom is now offering free downloads until normal life resumes.
Best features
Zoom's exceptional popularity is likely thanks to its functionality. It is easy to set up and offers high-quality videos and calls. You can also choose to record a class, meeting or virtual party.
Zoom also has lots of nifty features, making it especially popular with millennials. The app's beautification feature helps you look your best on screen, and virtual backgrounds allow you to swap out the messy room behind you for fun screens, like the Milky Way or the interview area from "The Office."
Glaring glitches
Many users don't like the almost omniscient power Zoom gives the host of the conference, which can include checking to see if you've been focusing on the meeting you were virtually attending, or maybe Facebooking in another window. Creepy, much? Some users think so.
The explosion of Zoom users during the pandemic has also led to the disturbing new trend of "Zoombombing." In this 21st century equivalent of a prank call, online trolls disrupt public meetings and make a general nuisance of themselves.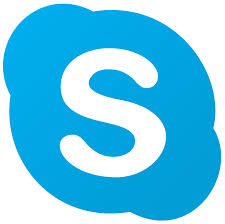 Skype
Microsoft's Skype introduced the concept of video calls to the world. While Microsoft has let its plans to discontinue the app and replace it with Microsoft Teams slip out, Skype is still wildly popular, especially with businesses, throughout the world. Skype to Skype calls are free, but calls to landlines and mobile devices without Skype start at $2.99 a month. Skype for Business starts at $2 per user per month.
Best Features
Skype lets you hold HD video conferences with up to 250 people. You can also screen-share on the platform, record your conferences, blur your background and share all kinds of files of up to 300 MB through your call window. The app also features live subtitles and real-time translation, making it the perfect choice for conferences that include participants from around the world.
Glaring Glitches
Skype is easy to use if you're participating in a conference, but users complain that setting up a conference and inviting people to join can be complicated and full of glitches.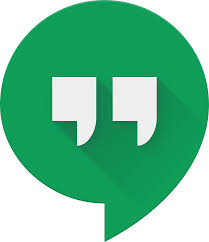 Google Hangouts
Google's contribution to the videoconferencing market is always free, but requires a Google account. Hangouts Meet, the business version of Hangouts, can only be started by subscribers to G Suite, which starts at $6 a month. Google is now providing free access to Hangouts Meet through July 1, 2020.
Best Features
Google Hangouts users claim the platform is easy to use and integrates quickly with the Google ecosystem. The app can also be used to make free international calls to many countries. Hangouts also beats its competitors in playfulness. For instance, the app lets you add fun emojis, stickers and GIFs to your chat.
Glaring Glitches
Google Hangouts was designed with Chrome users in mind, so it doesn't always work well on other browsers. Conferences are also limited to 25 participants and cannot be recorded. Some users have also complained about the quality and dependability of the videos on the app.
Digitally Enabled and Incredibly Accessible!
Online Banking/Bill Pay
Mobile Banking
Mobile Deposit
Apple Pay
70,000 Surcharge-Free ATMs - Worldwide
Enhanced ATM/Debit Card
All Texans Checking Accounts Are Digitally Enabled and Incredibly Accessible
Texans are smart and our checking accounts should be too. That's why all of our accounts are digitally focused and offer 24/7 access. Use the chart below to select the account that's right for you.
Purchase Rewards
Earn Cash Back Rewards, just for Using Your Texans Debit Card
Purchase Rewards allows you to earn cash back on items you already purchase from stores where you already shop! Here's how it works.
Receive personalized offers directly in online or mobile banking

Accept an offer and earn rewards for any qualifying purchases

Get cash back directly deposited into your checking account the following month
Start earning cash back today!
learn more
Money Management™
Manage All of Your Personal Finances, Right Inside Online Banking
This personal financial management tool brings together all of your accounts from virtually every company you do business with, in one place to give you a total picture of your finances. Use it to:
Create a budget that is easy to stick to

Observe your spending behaviors and trends

Gain valuable insight into where your money is going
With the ability to connect to over 20,000 institutions, you can connect and review all of your accounts in one place!
learn more
Financial Education Center
Important Articles About our Products & Services
Debit Card Tips Everyone Should Know
Mobile Banking App
It's Like Having a Full-Service Branch on Your Phone or Tablet!
Manage your accounts, move money around, pay bills, and more:
Access accounts and view transactions
Fingerprint login capabilities for iOS and Android users
Mobile check deposit
Find your closest branch or surcharge-free ATM
View balances without logging in via Quick Balance
Mobile Deposit
All you need is your mobile phone and the Texans app to deposit checks anytime, anywhere. It's easy, convenient, and secure.
Snap a picture of both sides of your signed check
Choose the account for deposit
Voila! Your check is deposited.
EMV Chip Technology
Protect Your Card Transactions from Fraud
All Texans debit and credit cards are now equipped with a fraud-fighting microchip that encrypts information when making transactions at a chip-enabled terminal.
Insert your card in the chip reader instead of swiping

You can still swipe your card when necessary

You can still use your card online or over the phone
Plus, chip cards are more widely accepted worldwide so your card is easier to use outside of the U.S.
VISA® Cards
Great Rate or Cash Back
Regardless of which card you choose, there are no annual fees with a Texans VISA card. Plus, you can transfer balances from your other high-rate cards without paying a balance transfer fee and take cash advances with no additional fees.
But that's not all. Your Texans VISA comes with online access where you can utilize our personal financial management tool, Money Management™, to create a budget and gain valuable insight into where your money is going.
1 Rates subject to change and are based on personal credit history. For more information, visit our Rate Advantage VISA Card page.
2 For full cash back details and terms and conditions visit our Cash Rewards VISA Card page.
Mastercard® Debit Card
Cash With No Fees at 70,000 ATMs
Use your Texans Mastercard Debit Card at more than 70,000 surcharge-free ATMs worldwide through the Allpoint and CO-OP ATM networks, and anywhere Mastercard is accepted. Plus, your Texans Mastercard Debit Card will:
Double your manufacturer's warranty on purchases up to 12 Months*
Price protect purchases up to $250*
Provide a 60-day satisfaction guarantee on purchases for full refund of the purchase price

*

Include Mastercard Global Service for emergency, one-day, temporary card replacement in the US*
Get a Texans Debit Card with your checking account today!
Compare Accounts
Open an Account
* For full details and terms and conditions visit our Mastercard Debit benefits guide.
Courtesy Pay or Overdraft Protection
Protect your debit card transactions, ATM withdrawals, automatic payments and checks or EFTs from a declined transaction.
Overdraft Protection
Your first line of defense uses your accounts to cover overdrafts.
$5 fee for each transaction

Uses designated savings account or line-of-credit to pay overdrafts
Call Us
Courtesy Pay
A one-time opt-in can provide an emergency backup against overdraft.
$35 fee for each transaction

May cover transactions that exceed your available balance, up to $750 (including fees)
Opt In
eStatements
Make the Switch to Mobile and Online Statements
Making the switch to eStatements is secure and easy. Here's how it works.
View and print statements right from your online or mobile banking

Up to 36 months of statements available for you anytime

Reduce waste while increasing your account security
Enroll in eStatements
Templated Block 14 - Rates Strip - Deposit Accounts - Content Missing
Templated Block 15 - Checking - Content Missing
Templated Block 16 - Auto Loans - Content Missing
Templated Block 17 - Membership - Content Missing
Templated Block 18 - Digital & Accessible 3 - Content Missing
Templated Block 19 - High Yield Savings - Content Missing
Guaranteed Asset Protection (GAP)
Texans GAP coverage could save you thousands. If your vehicle is totaled or stolen, your insurance may not pay to cover its full value. That's where we come in. Our GAP coverage offers low-cost protection if you have a high-cost loss by covering additional funds needed to pay off the vehicle loan. And it's available on most new and used auto, motorcycle and RV loans1.
Major Mechanical Protection
Car repairs today can set you back thousands of dollars. Fortunately, Texans offers its members Major Mechanical Protection (MMP) coverage. This protects you from the unexpected expense of vehicle repairs. There's absolutely no deductible for repairs and you don't have to wait for reimbursement — all repair costs are covered up front. Available on most new and used auto loans2.
Learn More
Templated Block 21 - Credit Life and Disability - Content Missing