Texans Credit Union membership saves you money, including through exclusive member-only offers from our trusted partners. We are currently working to bring you more great money-saving offers from the companies you love. Check back soon for new offers and discounts, just for you!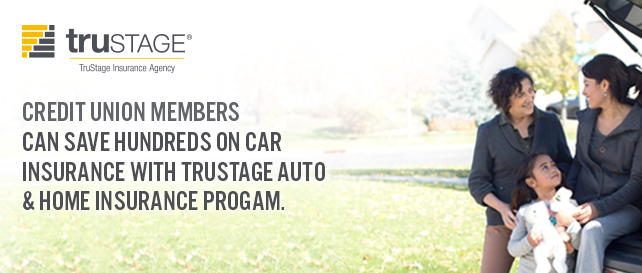 TruStage Auto & Home Insurance

See how much you could save with member discounts from the TruStage Auto & Home Insurance Program.
Insurance products are not insured by the NCUA and are not a deposit, product or other obligation of, or guaranteed by Texans Credit Union. Texans is not affiliated with and makes no endorsement, representation or warranty as to the services offered by TruStage Insurance Agency or T-Mobile. Texans Credit Union and its subsidiaries, their officers and employees are not liable for any injuries, obligations, losses, death, or damages of any kind caused by or resulting from this offer.